An overview of the

(

former) m

ain characters

of the series

Alarm für Cobra 11
Erdogan Atalay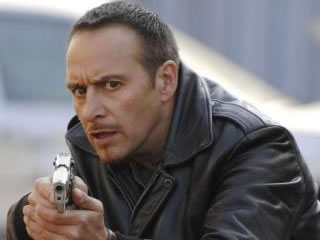 Erdogan Atalay was born on the 22nd of september 1966 in Hannover. With 18 years already he gained his first experience with acting. In 1987 he started with a study at the high-school for music and art in Hamburg.In 1996 together with Johannes Brandrup he took care of the most sensational serie-start in the history of the german commercial television: as Semir Gerkhan he fascinated 10 million viewers in Germany in the first episodes of "Cobra 11". And now there are still watching always 6 million viewers to "Alarm für Cobra 11" in Germany.
Vinzenz Kiefer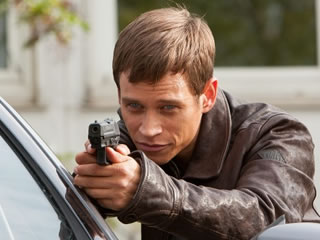 Vinzenz Kiefer began his television career in 1997 without visiting a drama school in the RTL series among us.Later he took acting classes with Manfred Schwabe, Ursula Michael, Christopher Hilger, Sendino Frank Mueller, Michael Margotta and Bjorn Johnson.
For his roles in the films Im Namen des Herrn und Tatort he won in 2004 the awaard for best young actor.
From 2014 he plays the role of Alex Brandt in the action series Alarm für Cobra 11.
Tom Beck
Tom Beck was born on 26.02.1978 in Nürnberg, Bavaria He lived his childhood in a little town near Nürnberg, called "Brunn".
He went to the Gymnasium in Fischbach and then in 2003 he graduated from the Acting School of drama in München, Bavaria.
After getting the degree he acted in several tv-film/tv-series but he reached international fame in 2008 when he started working on the RTL series "Alarm für Cobra 11″ as "Ben Jäger" Tom isn't just an good actor, he's also a a singer and a songwriter too. 
Katrin Heß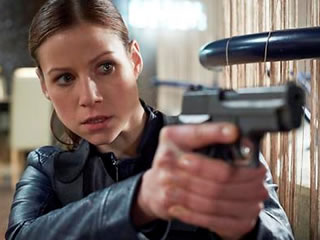 Katrin Heß was born on June 26, 1985 in Aachen. At the end of the fifteenth season Cobra 11 gets a new colleague: Jenny Dorn. The young lady is one of the new uniformed colleagues. She is looking forward to it and that shows: due to her impetuous actions things often get a little bit out of control. Her colleagues often have to slow her; especially Bonrath has a hard time and rather goes on duty without her. Eventually the two work together fine. The harder it is for Jenny when Bonrath is killed in front of her eyes. She herself is then targeted by killer of Bonrath. All this ensures that Jenny has to go through a difficult time psychologically.
Gottfried Vollmer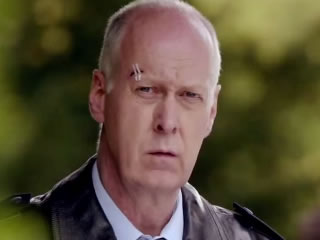 The in 1953 born Gottfried Vollmer learnt the art of acting at the highschool for art in Berlin.During the second season Dieter Bonrath becomes the colleague of Herzberger. In the third season he gets a Porsche as police-car. Driving this car produces sometimes a few problems, but nevertheless he protects the Porsche as if it is his own child. Together with Herzberger he has some exciting and funny moments in supporting the Cobra 11 detectives. Halfway through the nineteenth season Bonrath celebrate his 40th work-anniversary. The party is overshadowed by an attack on the Cobra 11 team. In the hunt for the perpetrator Bonrath is killed.
Dietmar Huhn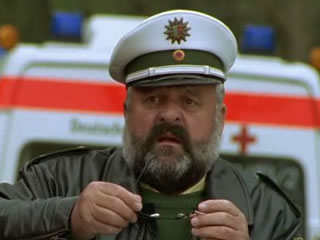 Dietmar Huhn did his education, just like "Cobra 11"-colleague Carina Wiese, at the theatreschool "Hans Otto" in Leipzig.From the second season Horst Herzberger is working at Cobra 11. Herzberger is together with Meier-Hofer and later with Bonrath one of the two uniformed colleagues. From the third season it slowly becomes clear that Herzberger has secret love-feelings for boss Engelhardt. Also Herzberger is always in for food and sometimes tries to lose wheigt, but he never succeeds. In the beginning of the 16th season he decides to quit his job and to take retirement. But it never comes this way: he is killed during a police-action.
Katja Woywood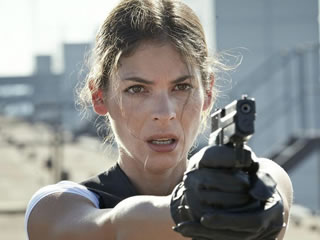 Katja Woywood was born on 10 Mai 1971 in Berlin.For the Cobra 11 season from spring 2009 Kim Kruger (played by Woywood) she takes over the role off Anna Engelhard "(played by Charlotte Schwab) after over 10 years Cobra 11.
You can see Katja Woywood from the episode 191 called "Im Aus"
Daniela Wutte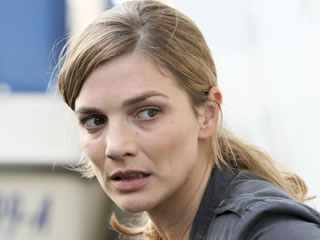 From the episode "In bester Absicht" there comes a new secretary after Petra has quit her job. Her name is Susanne König and her character his played by Daniela Wutte. Susanne is friend of Andrea and she has helped her to get this job. 
Carina Wiese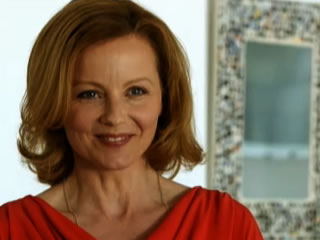 From the seventh episode of the second season Regina Christmann is replaced by Andrea Schäfer. She and Semir marry eachother.Because she wants to use all her time to raise their daughter Andrea decides to quit her job at Cobra 11. But this doesn't mean she doesn't
appear in the serie anymore: often the privat-life of the family Gerkhan
plays a role in the serie. 
Gedeon Burkhard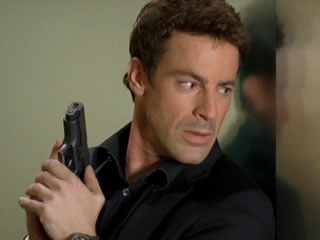 Gedeon Burkhard (born July 3, 1969 in Munich, Germany) is a German film and television actor. He is probably best recognised for his role as Alexander Brandtner in the Austrian/German television series Kommissar Rex (1998-2001), which has been aired on television in numerous countries around the world. He was working in Cologne on the TV series Alarm für Cobra 11 as the detective Chris Ritter, until the end of his contract in November 2007.From the 11th season Chris Ritter is the new detective of the Cobra 11-team.Chris is a former undercover-agent. His character Chris Ritter will have a heroic death.
Christian Oliver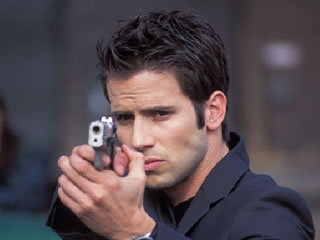 Christian Oliver was born in Celle and grew up in Frankfurt am Main. He relocated to the US to work as a model and subsequently take acting lessons in New York and Los Angeles. From 2002 until 2004, Christian Oliver co-starred in 28 episodes of the German action TV series Alarm für Cobra 11.From the seventh season Jan Richter is the new colleague of Semir. Jan comes almost directly from the police-school and is an officer to the back-bone. From 2014 he plays the role of Alex Brandt in the action series Alarm für Cobra 11.After two years on the number one action TV Show in Europe "ALARM FÜR COBRA 11", Christian Oliver moved back to Los Angeles
René Steinke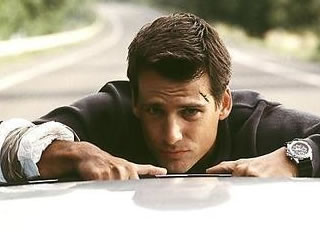 In 1963 René Steinke was born. When he was 14 he wanted to become an actor. But the road to this goal was long.From the fourth season he playes the part of Tom Kranich in "Cobra 11". There he is the replacement of Mark Keller. As colleague of Semir Gerkhan he gets to deal with car-thiefs, pimps, black-mailers and murderers in the succesfull action-serie. For the actor the role of an highway-detective is a big exercise: "I have worked a lot for television, but a serie with weekly six million viewers (in Germany) is something very different." This means for René that he has to get up every morning at seven o'clock, because the shootings often start at nine o'clock.
Mark Keller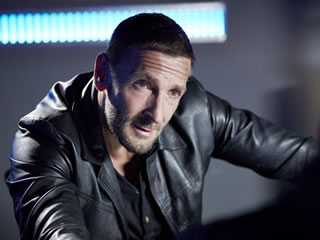 On the 5th of May 1965 Mark Keller was born in Überlingen at the Bodensee.In the second season Semir gets a new colleague: André Fux. In the last episode of the third season André dies tragically. Because Mark has no time to do other things by the busy recording-scheme of "Cobra 11", he decided to stop playing in "Cobra 11". In episode 46 he was for the last time to be seen as André Fux.In the TV movie of the eighteenth season André appears to be alive. He works undercover in a case, but ultimately it proves he has very different goals, in which he even wants to kill his friend Semir. Eventually André doen't survive his return to Cobra 11. This time he really dies..
Johannes Brandrup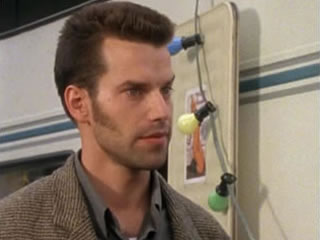 Johannes Brandrup, who played Frank Stolte in the first season of "Cobra 11", doesn't always want to play the same type. The in Frankfurt born actor wants to play as different types as possible. "By all different parts, by all different circumstances of life I developed myself a bit further", he explains. That's why he played only one season in "Cobra 11". When was decided that new episodes of "Cobra 11" would be made, Johannes didn't want to play the part of Frank any longer, so that he wouldn't become famous as a police-cop.
Rainer Strecker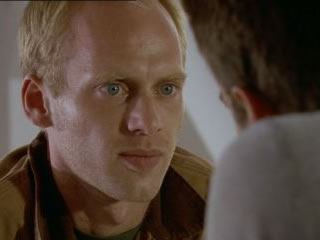 Rainer Strecker received its play training at the petrol Falckenberg school in Munich. First commitments started in 1980.Apart from the stage activity he is present also in film and television. In alarm for Cobra 11 he played the role of the Kriminalkommissars Ingo Fischer in episodes 1 and 2.
At the moment het lives in Berlin.
Niels Kurvin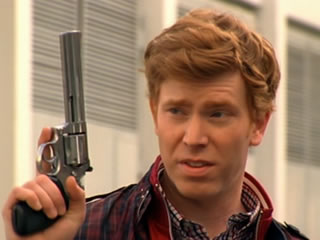 From the eighth season on Niels Kurvin plays the role of Hartmut, who works at the technical department of the police. When a car-wreck, bullits or other things have to be investigated Hartmut is the one to ask. Whit his knowledge and investigations he helps the Cobra 11-team to solve their cases.
Charlotte Schwab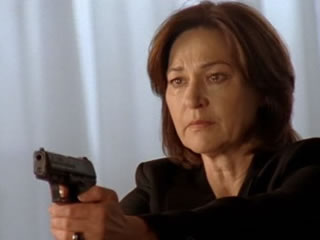 In 1952 Charlotte Schwab was born in Basel. She studied at the state academy of music and theatre in Bern. From the seventh episode of the second season Anna Engelhardt is the new boss of the Cobra 11 police-station.During the 13th season Anna decides to quit her job at the police
Martina Hill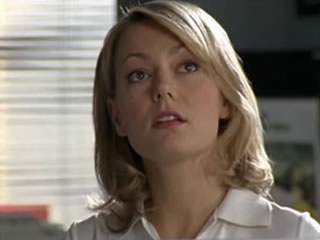 In the third episode of the 10th season we meet Petra Schubert for the first time. She replaces Andrea and gets in love with Tom. Both get a relationship but then Tom is murdered. Due to the memories she gets of Tom at the Cobra 11-office Petra can't work there any more and decides to quit her job at the start of the 11th season. 
Daniel Roesner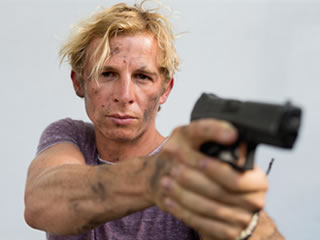 Daniel Roesner, who was born in Wiesbaden in 1984, is a German actor, whp takes on the role of Police officer Paul Renner and is the new partner of Semir Gerkhan in 2016. He replaced Vinzenz Kiefer, who belonged to the team of the series since 2014.
Lion Wasczyk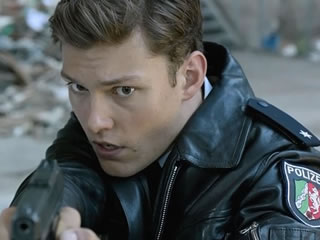 Lion Wasczyk born on July 6, 1994 in Berlin plays the role of the agent in training Finn Bartels since the fall of 2016. At the age of 15, he already participated in feature films and television films. In 2014, he played the role of Raphael in the mega-hit movie "Sapphire Blue".
Gizem Emre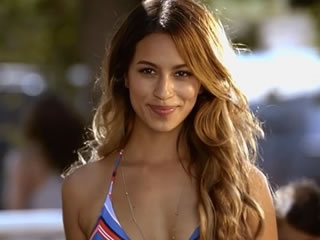 At the beginning of the sixteenth season, Semir has another daughter. Before he got a relationship with Andrea, he had something short with Nazan. Not long after it turned out she was pregnant from him and she got a daughter, Dana. Semir never knows anything about it. Dane lived with her mother and her husband, Tom Wegener, all the time. However, they do not kill Dana's true father, but Tom. Dana's mother Nazan is also murdered. Eventually, Semir Dana knows how to relieve and she talks with Semir and Andrea and their children.
Pia Stutzenstein
Pia Stutzenstein, born in Aachen, grew up in Nideggen-Schmidt. After finishing school at Monschauer Gymnasium, she was a student at the Drama School Theaterakademie Cologne from 2012 to 2016, where she graduated in 2016. In October 2014 she attended a workshop with Sabine Schwedhelm at this academy. From 2015 to 2017 she was the main actress of the comedy series Comedy Rocket alongside Daniele Rizzo. In 2017 Comedy Rocket was nominated for the Goldene Kamera Digital Award in the Comedy category. From season 25, Pia Stutzenstein will be the new partner (Vicky Reisinge) alongside Erdogan Atalay in the RTL series Alarm für Cobra 11 - Die Autobahnpolizei 
Christopher Patten
Christopher Patten was born on July 15th 1985 in Peine, Germany.
He is an actor, known for Audition (2015) and A Different Sun (2017) and has been nominated for the "Willy Beutz Theater" award.
Christopher studied acting at the Michael Howard Studios in New York City. 
Christopher will play the role of police officer 'Marc Schaffrath' in the upcoming season of RTL's hit series 'Alarm fuer Cobra 11'. Episode 1 will air on 20.08.20
Patrick Kalupa
Patrick Kalupa was born on October 13, 1979 in Berlin, Germany. He is an actor, known for Anthropoid (2016), Bettys Diagnose (2015) and Beste Schwestern (2018).
Patrick Kalupa initially worked as a model for a Berlin model agency since 2000 and received his first film role as bouncer 

Since 2020 he has been the head of department at Alarm for Cobra 11.
Nicolas Wolf
Nicolas Wolf was born in 1992 in Munich, Bavaria, Germany. He is an actor, known for Bittersweet Revenge (2016), Think Big! (2020) and Alarm für Cobra 11 - Die Autobahnpolizei (1996). He's incredibly young, but that doesn't stop Max Tauber (Nicolas Wolf) from following a career path modeled on the greats. So doing patrol duty for years is out of the question for him. In his mid-twenties, he was promoted to a civil investigator for the motorway police. It's just stupid that the young man's private life is in the way. Max is in love with Dana - of all people, the daughter of his colleague, the highway legend Semir. And that doesn't exactly make the new constellation in the area any less complicated.