Here we give you an insight witch service weapons are used in the series "Alarm für Cobra 11".
Walter P88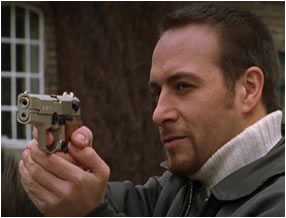 The Walther P88 was a semiautomatic pistol developed by the Walther company of Germany in 1988, thats why they called the model the P88. Its main feature was a high-capacity double-stacked magazine designed for military and law enforcement use.
In 1996, Walther discontinued the pistol in favour of the slightly lighter and smaller P88 Compact, which was also cheaper to manufacture.
The Walther P88 is highly prized among collectors and sport shooters due to its superb accuracy (1.5 to 2 inch groups at 25 yards) and high-quality construction.

Specifications:
Manufacturer: Walther Model: P88 Length: 187 mm Height: 142 mm Shutter Width: 24 mm Unloaded mass: 0.845 kilograms Mass-loaded (15 Bullets): 1.085 kilograms Barrel: 102 mm with 6 trains and fields Sighting line: 150 mm Magazine Capacity: 15 Bullets
Sig Sauer P225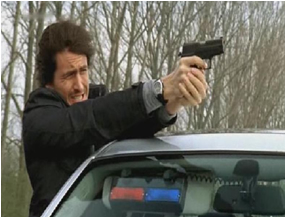 The SIG Sauer P225 pistol (also known as the P6) is a variant from the SIG P220-series. The exterior looks like the SIG Sauer P226. Only the grip is thinner, because the P225 has only one row magazine with 8 rounds capacity, in contrast to the P226 with a double magazine with 15 rounds.Especially people with small hands is the aiming and shooting with the P225 light. Since 25 years, the model is used by police and special units.
Specifications:
Manufacturer: Sauer & Sohn Model: P225 Length: 180 mm Height: 131 mm Shutter Width: 34 mm Unloaded mass: 0.820 kilograms Barrel: 98 mm Sighting line: 145 mm Magazine capacity: 8 Bullets